If you or a friend have recently got engaged and are busy planning an upcoming wedding then why not inject some fun into the proceedings with a printed statement t-shirt from Notonthehighstreet.com. Sure to lighten the mood and provide plenty of giggles, these wedding-themed slogan tees are the perfect fashion accessory for any bride-to-be and would also make a great gift for the bride-to-be from her bride tribe.
Below we have handpicked our favourite Slogan Tees for the Bride-To-Be:-
1. For the Bride-To-Be who finally found her Prince Charming: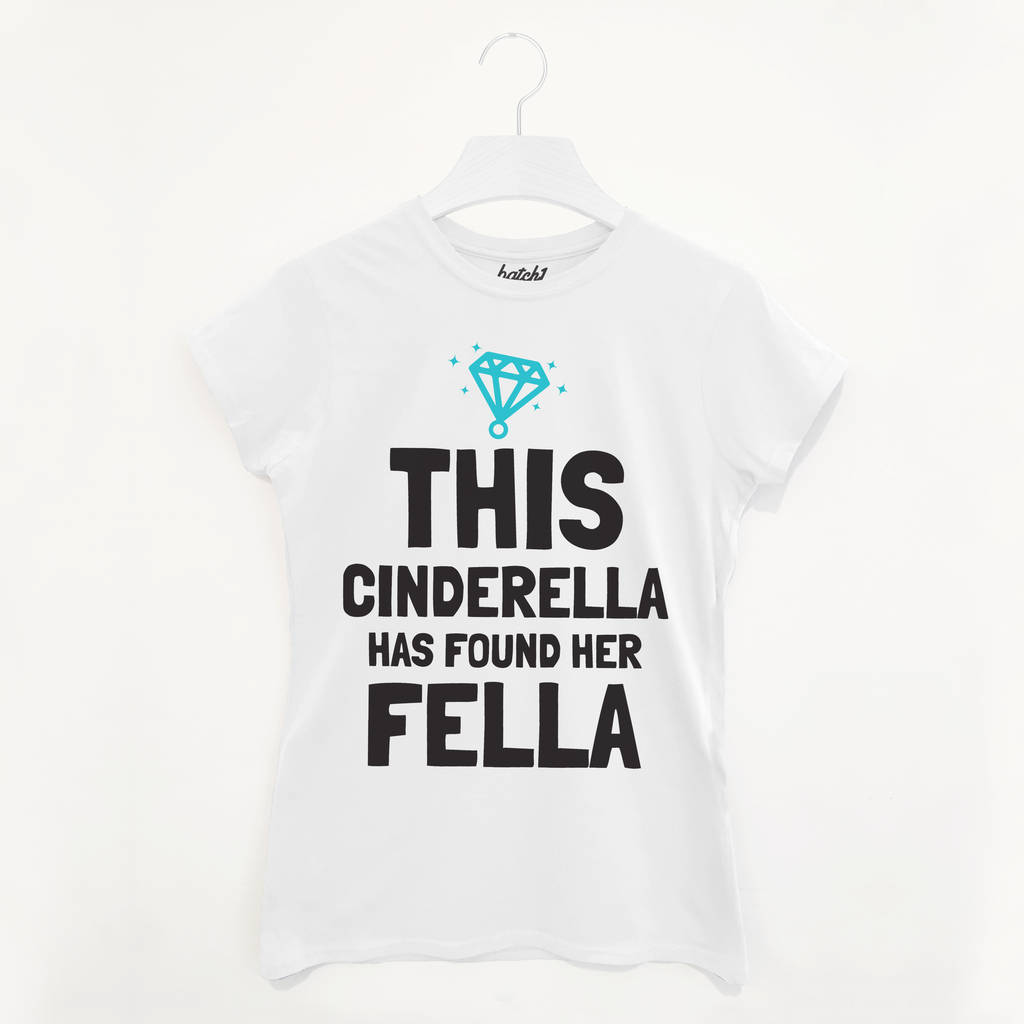 Cinderella Has Found Her Fella Bridal Women's T-Shirt
2. For the loved-up Bride-To-Be: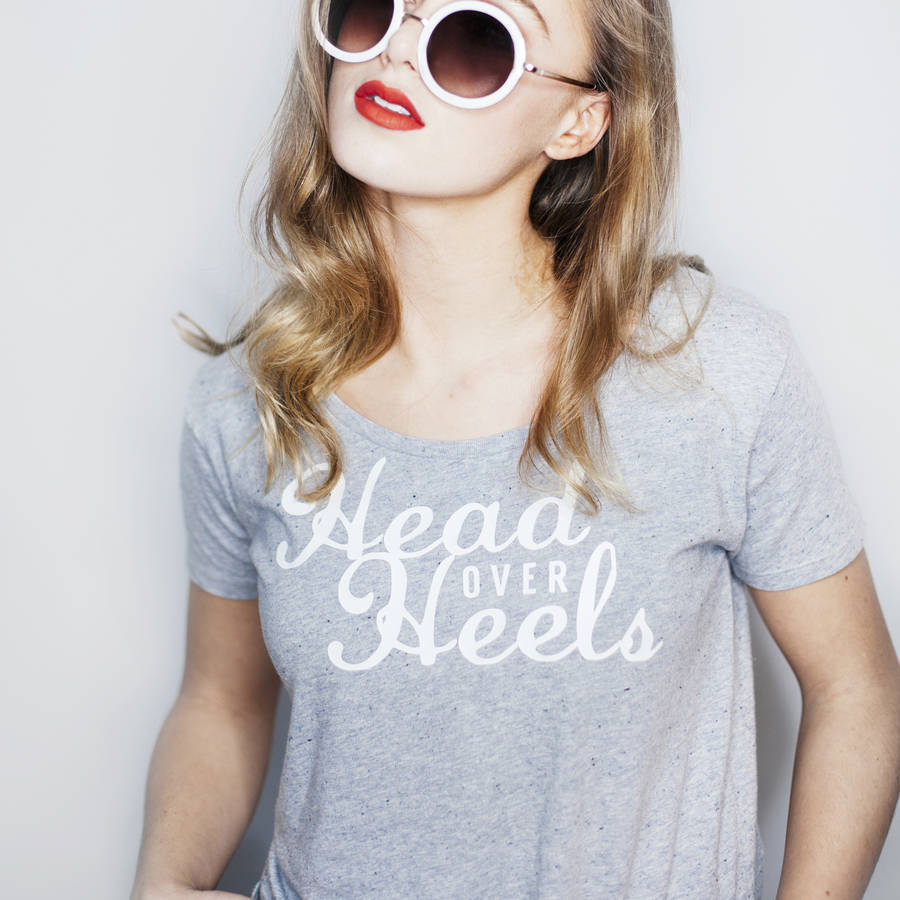 Slogan T-Shirt 'Head Over Heels'
 3. For the recently Engaged:
4. For the Hen Party or Bridal Shower: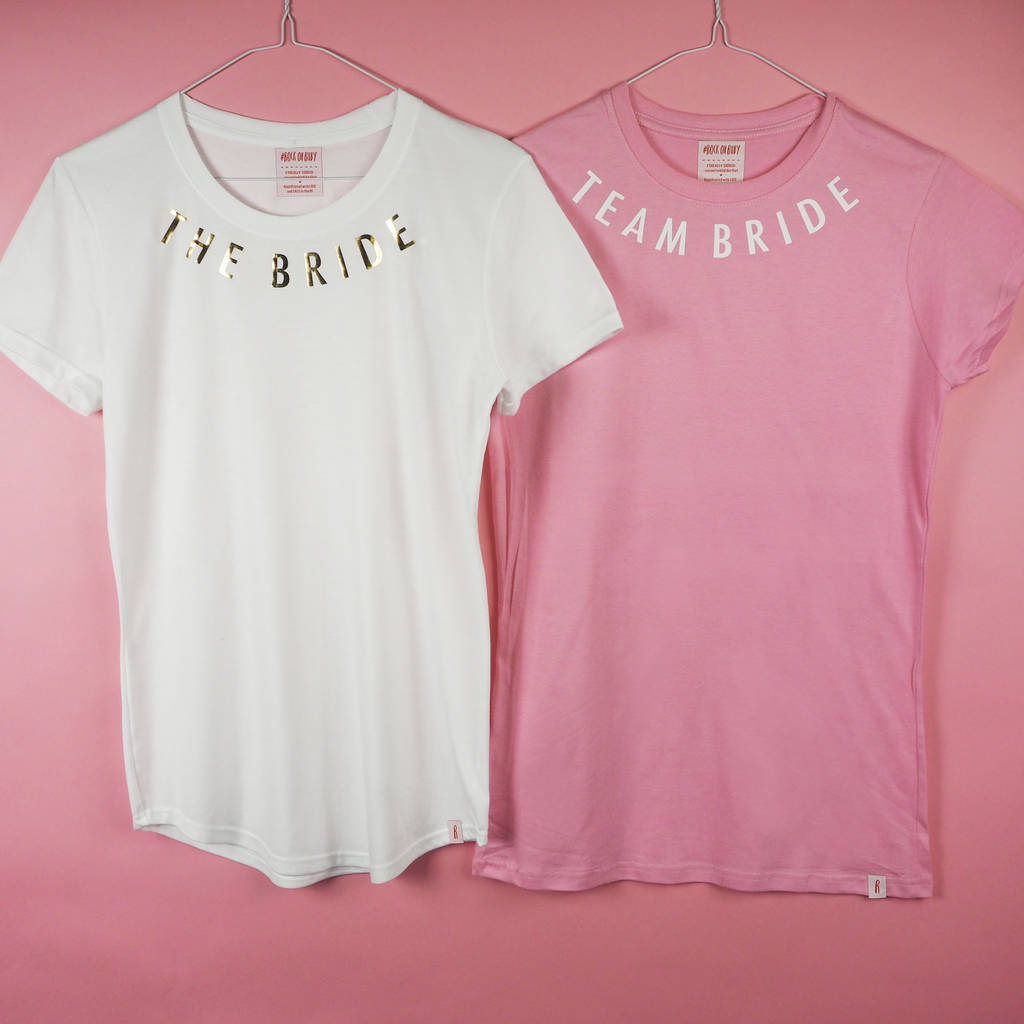 'The Bride' Team Bride T-Shirt
5. For the proud (and rather smug) Bride-To-Be: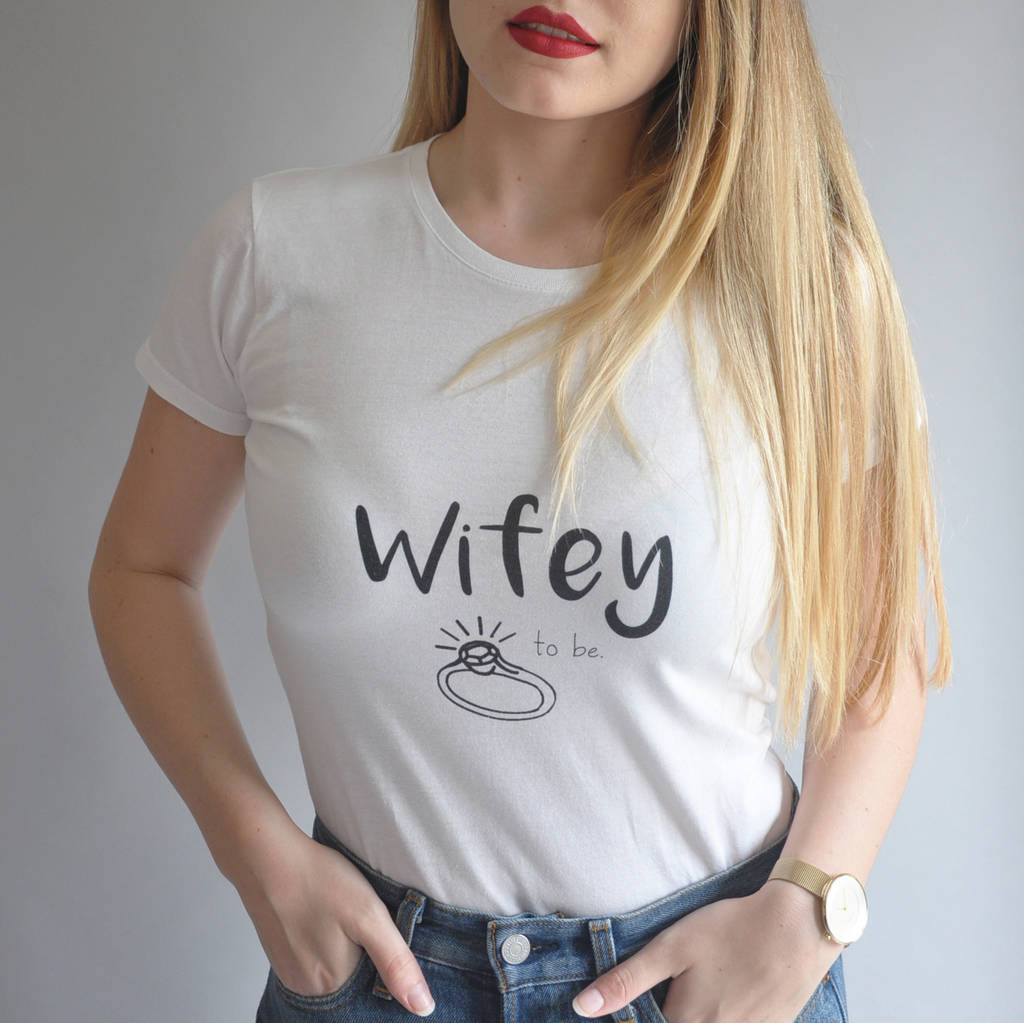 'Wifey To Be' Hand Pressed T-Shirt
6. For the Hopeless Romantic: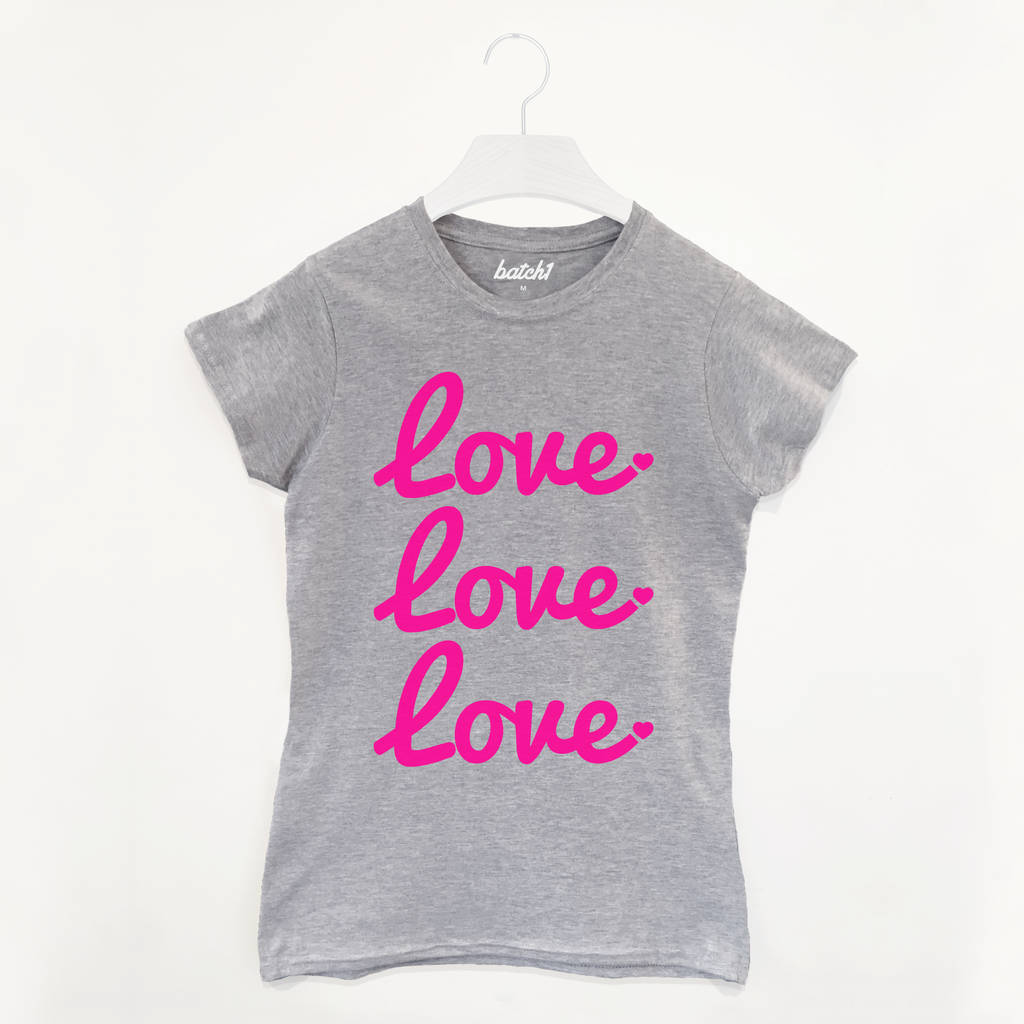 Love Love Love Women's Neon Slogan T-Shirt
7. For the Bride-To-Be with Gorgeous Bridesmaids: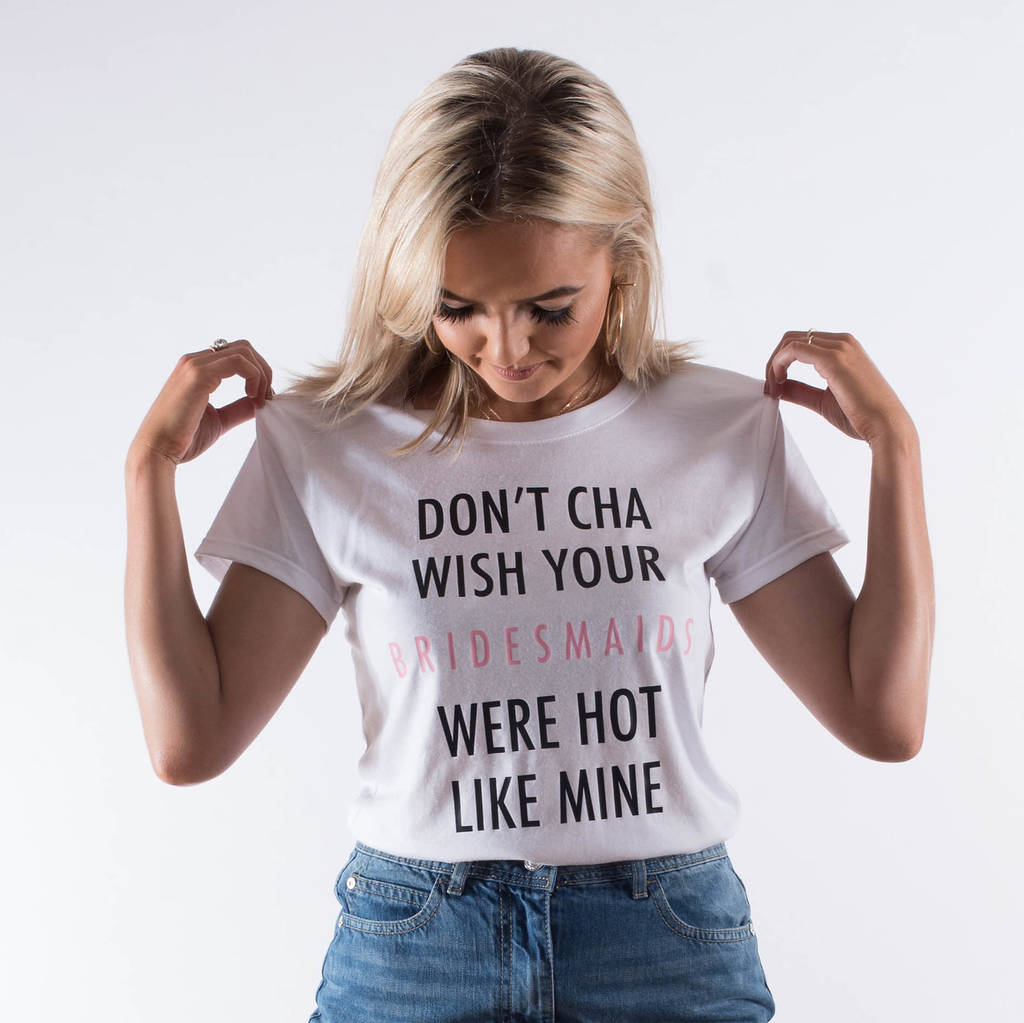 'Don't Cha Wish' Bride To Be T-Shirt
8. For the Bossy Bride-To-Be:
9. A Name Changer for the Brand New Mrs: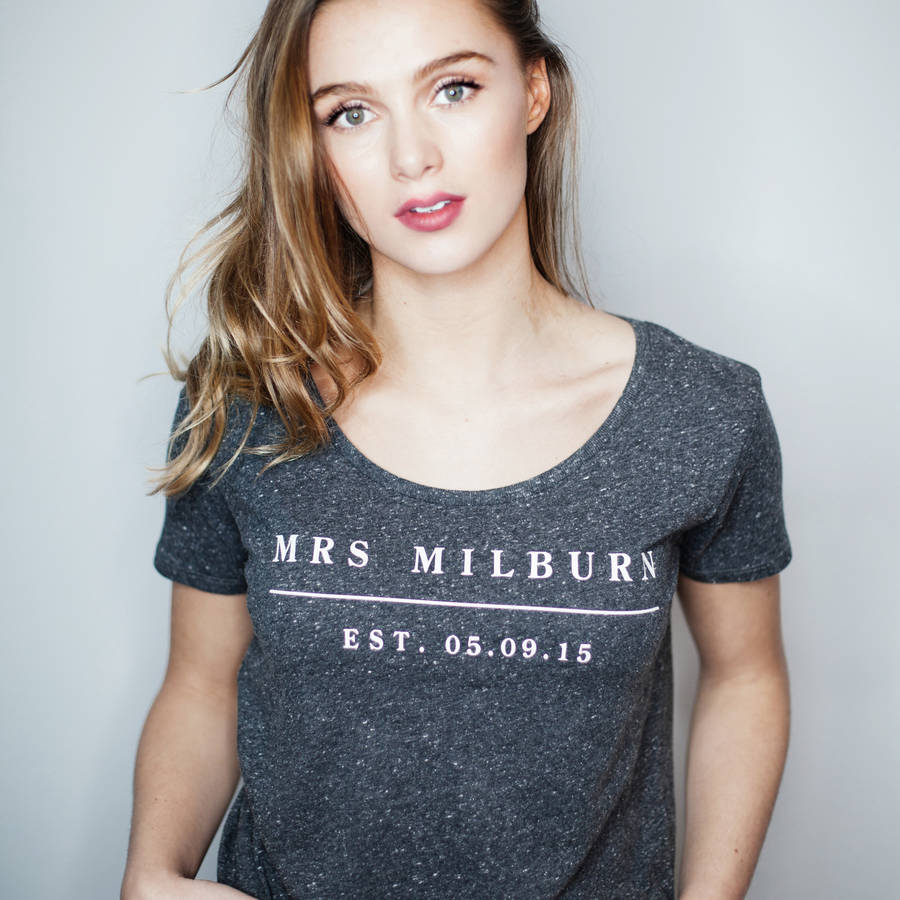 Personalised Wedding Date T-Shirt
10. For the Demanding Self-Confessed Bridezilla:
As well as Wedding Slogan Tees, Notonthehighstreet also offers long-sleeve T-Shirts, Sweatshirts, Vests, and personalised Wedding Accessories including Slogan Tote Bags.
To view the full range of Women's Slogan Tops & T-Shirts visit: Notonthehighstreet.com