Tasked with planning a kid's birthday bash? Throw a party to remember with Pink Biscuits fabulous range of Fun Kids Party Accessories! Classic Party favourites brought bang up to date with modern twist. Available exclusively through notonthehighstreet.com Pink Biscuits offer a wide range of Personalised Party Supplies, Home Accessories, Stationary, Cards and Gifts. Pink Biscuits colourful range really does stands out from the crowd. Quality products with that special handmade touch.
Mumpreneur Claire started Pink Biscuits from her home in Hampshire in 2011. Inspired by her family to design products that bring joy and laughter, Claire believes that parties should be personal. At Pink Biscuits a lot of thought goes into producing decorations and keepsakes to remind people of their special day and create long-lasting memories.
Pink Biscuits' Fun Party Accessories are handmade or sourced from right here within the UK, so whilst you are creating the perfect party environment, you will also be supporting an independent UK business. Claire now employs a small, friendly team with customer service excellence at the heart of everything they do.
Kids Party Supplies
There is something really special about a traditional children's party for creating fond, fun-filled memories. So why not bring back some good old-fashioned fun by hosting a retro kids party with all the old favourites!
Choose classic 80s kids party foods such as pink wafers, party rings, jelly and ice-cream, finger sandwiches, sausage rolls and the oh-so-British cheese and pineapple hedgehog! Party supplies such as party poppers, blowers, streamers, balloons, decorations and party hats. For fun and games replace pin the tail on the donkey with a colourful Mexican piñata and include some more energetic activities like doing the limbo! Cue the cool mum comments!
To help we have hand-picked our favourite Kids Party Accessories from Pink Biscuits, which allow you to cleverly mix the old with the brand spanking new. So go on, remember what it feels like to be a kid again, because growing up can wait, its party time!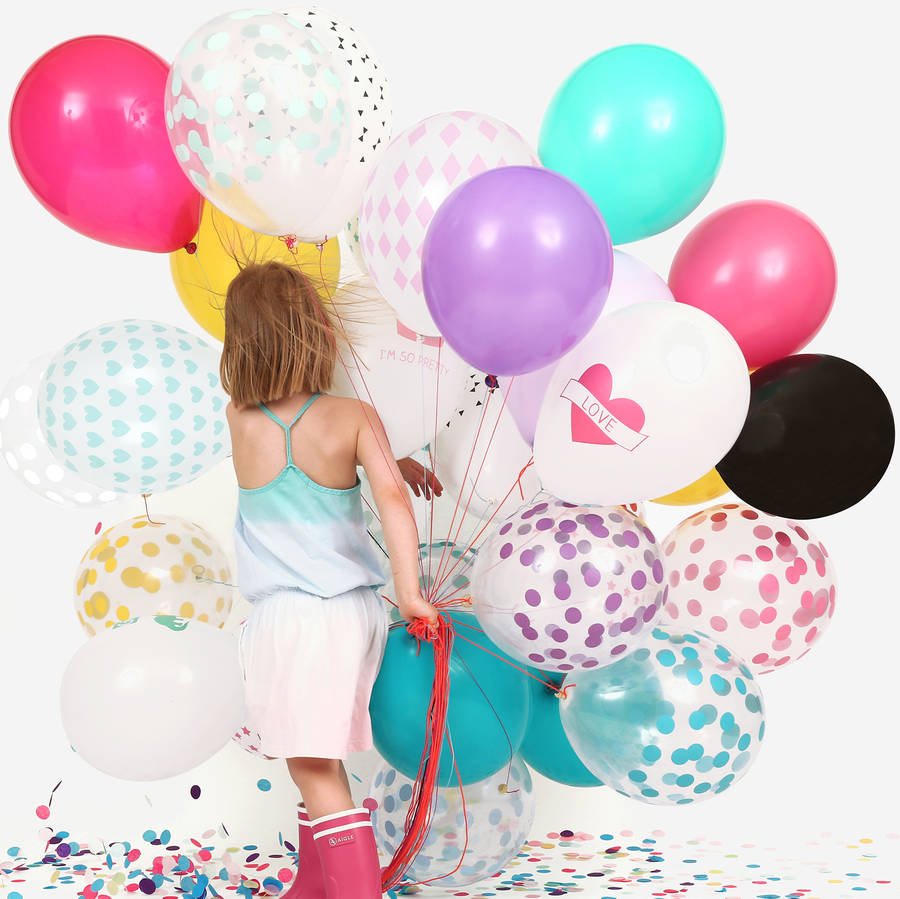 Confetti Pastel Printed Balloons
Balloons are perfect, whatever the theme and are a must-have for any kids party or adult celebration. Balloons add fun, excitement and a touch of magic to the occasion. A large bunch of balloons clustered together will be an impressive sight to behold. Gather to create a table centrepiece or tie up outside to let everyone know where the party is at!
Along with the obligatory party bag, each partygoer can take a balloon home with them as a reminder of the day and the fun they had with their friends. For a kids party don't get too hung up on colour coordination, every shade is welcome, go for a kaleidoscope of colours, great for photograph backdrops!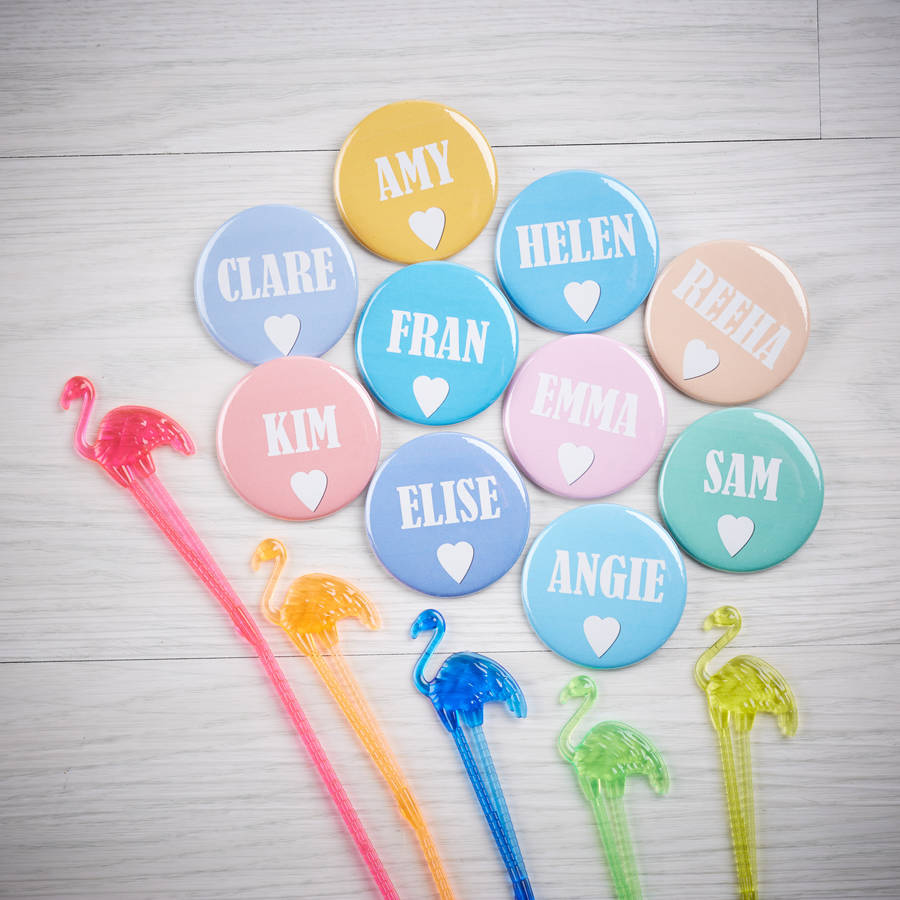 Pink Biscuits Personalised Party Bag Badges
The key to the perfect kids party is inclusion, getting everyone involved, so that they have lots of fun. We love these colourful personalised name badges which can be pinned onto each guests party bag or given to them on arrival to ensure all guests feel special and welcome on the day. These Personalised Badges are not only great for making friends but are also useful for the adults aswell, especially when the whole class turns up to the party of the year!
Personalised Children's Party Bottles
Perfect for milk, homemade lemonade or fizzy pop, these reusable, personalised children's party bottles and rainbow straws are great fun, limit spillages and are easy to clean. Available in a range of vibrant colours, chose a different colour for each guest or have them all matching. A great keepsake, you'll have other parents saying you've thought of everything, great work supermum!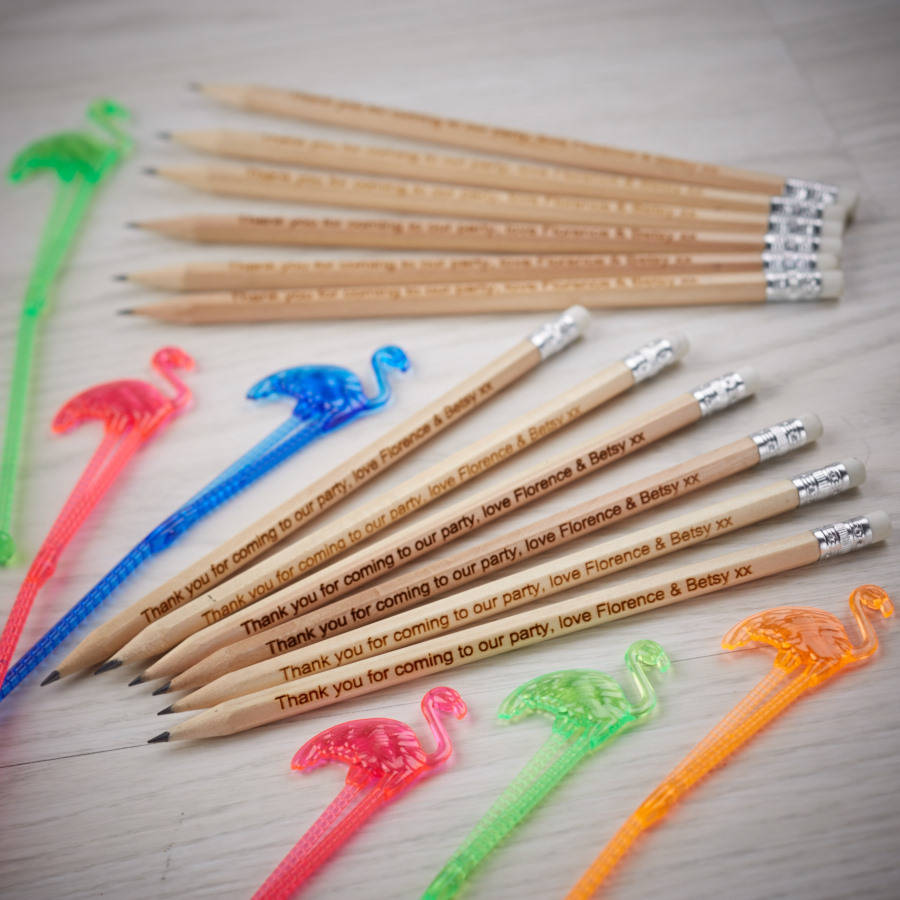 Birthday Party Personalised Pencils
Perfect for placing in kids party bags, these Birthday Party Personalised Pencils can include your very own special message or thank you. A quirky little reminder of the day that they can show off back at school!
These Personalised Neon Cone Shaped Party Hats are perfect for wearing all party long whilst taking part in the fun and games! In the afternoon as the kids start to tire, we love the idea of sitting everyone down, surrounded by cushions and blankets to watch a movie, and serving freshly popped popcorn in their upside down party hats!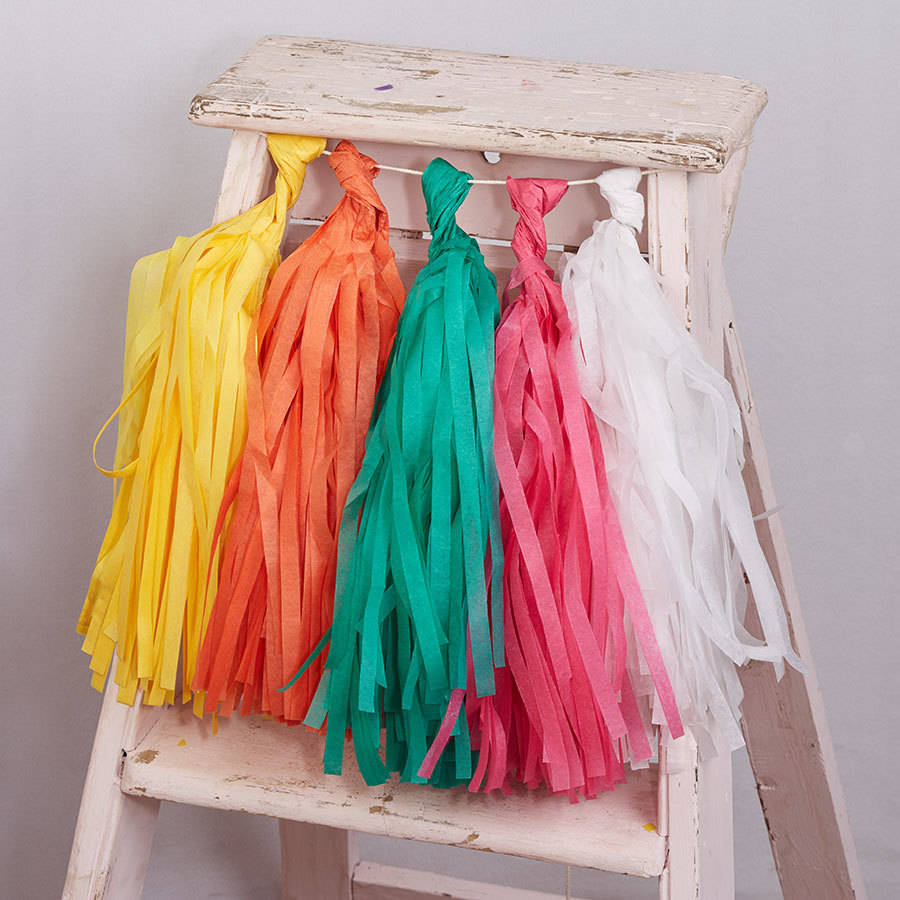 Multicoloured Bright Tassel Garland
A great alternative to bunting, paper chains or other hanging decorations, these reusable multi-coloured Tassel Garlands will instantly brighten up your home and get everyone in the party spirit. Handmade using brightly coloured tissue paper, they are perfect for a childrens party.
As well as Kids Party Supplies, Pink Biscuits also supply items suitable for a Bridal Shower, Hen Party, Wedding, Anniversary Party, Christening or other special event. Whatever the occasion, Pink Biscuits have everything you need to make it truly unforgettable!
To view the full collection and shop online, Visit: Pink Biscuits