Delectable Chocolate Box Assortments, Chocolate Gift Hampers and Chocolate Sharing Boxes from Lily O'Briens deliciously tempting with unique flavour combinations and made with only the finest quality ingredients.
As well as Chocolate Gift Hampers and Assorted Chocolates, Lily O'Briens range also includes Chocolate Wedding Favours, Personalised Chocolate Boxes, Milk Chocolate Drops for Baking and individual Chocolate Bars and Cookies.
Lily O'Brien has a fantastic choice of Chocolate Gifts for any occasion, perfect for a Birthday, Anniversary, Wedding or to celebrate a new arrival. Chocolates are the perfect way to say 'Thank you', 'Congratulations' or 'Best Wishes' and are always well received!
In honour of International Chocolate Day we have handpicked our favourite Chocolate Gift Hampers and Chocolate Sharing Boxes, so that you can give the gift of chocolate or treat yourself to something devilishly naughty!
Lily O'Briens Luxury Chocolate Gifts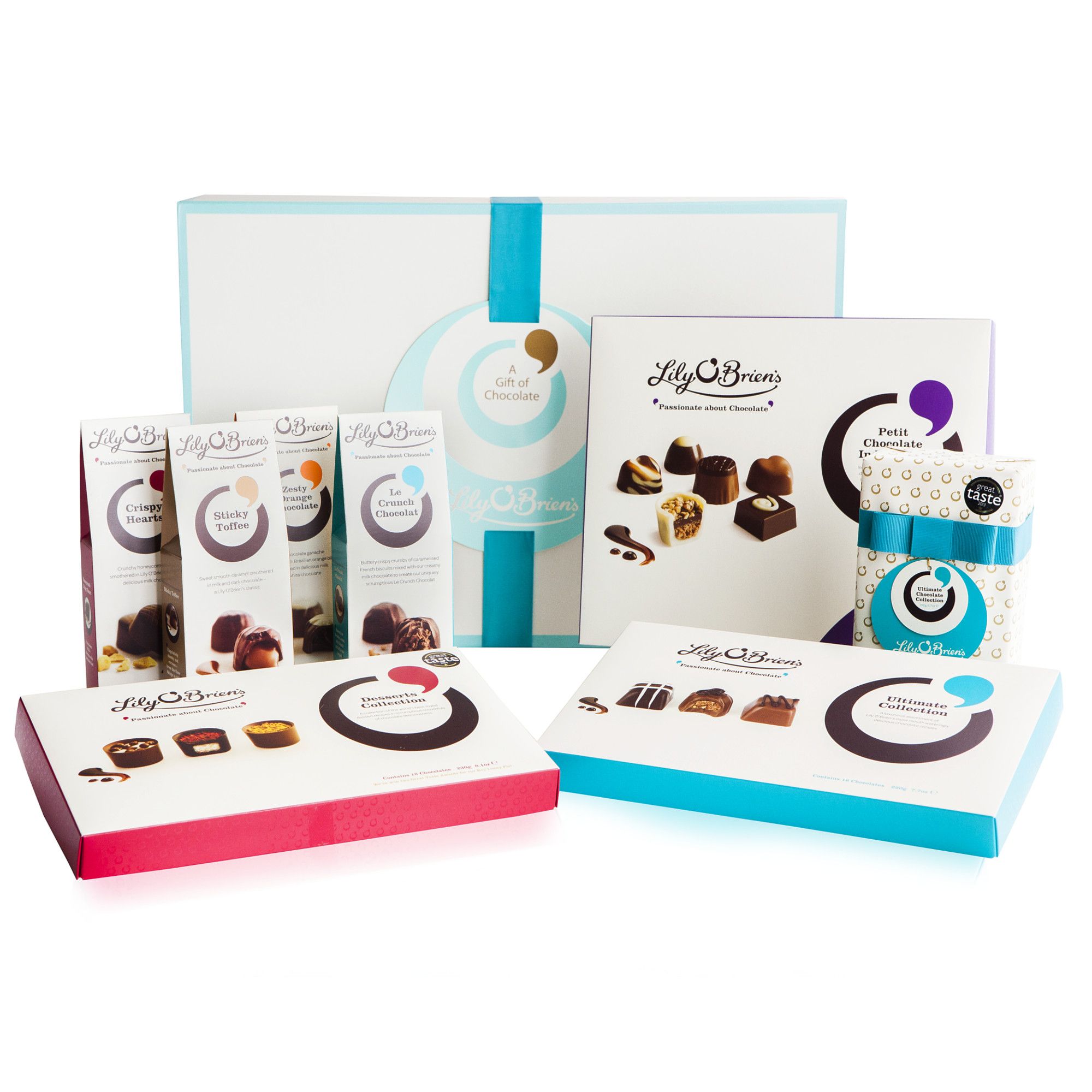 Chocolate Hamper Box to Spoil – £45.00
A chocoholic's dream gift! The Chocolate Hamper Box includes 8 best-selling chocolate collections, our favourite has to be the Desserts Collection, with classic pudding flavours such as Banoffee Pie, Creme Brulee and Key Limey Pie. Closely followed by the Sticky Toffee Pouch, which includes 8 melt-in-the-mouth sticky toffee chocolates.
Chocolate Shoe Box Hamper – £30.00
The Chocolate Shoe Box Hamper includes 6 Chocolate Collections, presented in a lovely Tiffany blue colour keepsake shoebox, perfect for a special friend or loved one. Includes Crispy Hearts, heart-shaped chocolates with sweet honeycomb pieces, and the Ultimate Chocolate Collection including heavenly treats such as Double Chocolate Truffle, Caramel Macchiato and Death by Chocolate.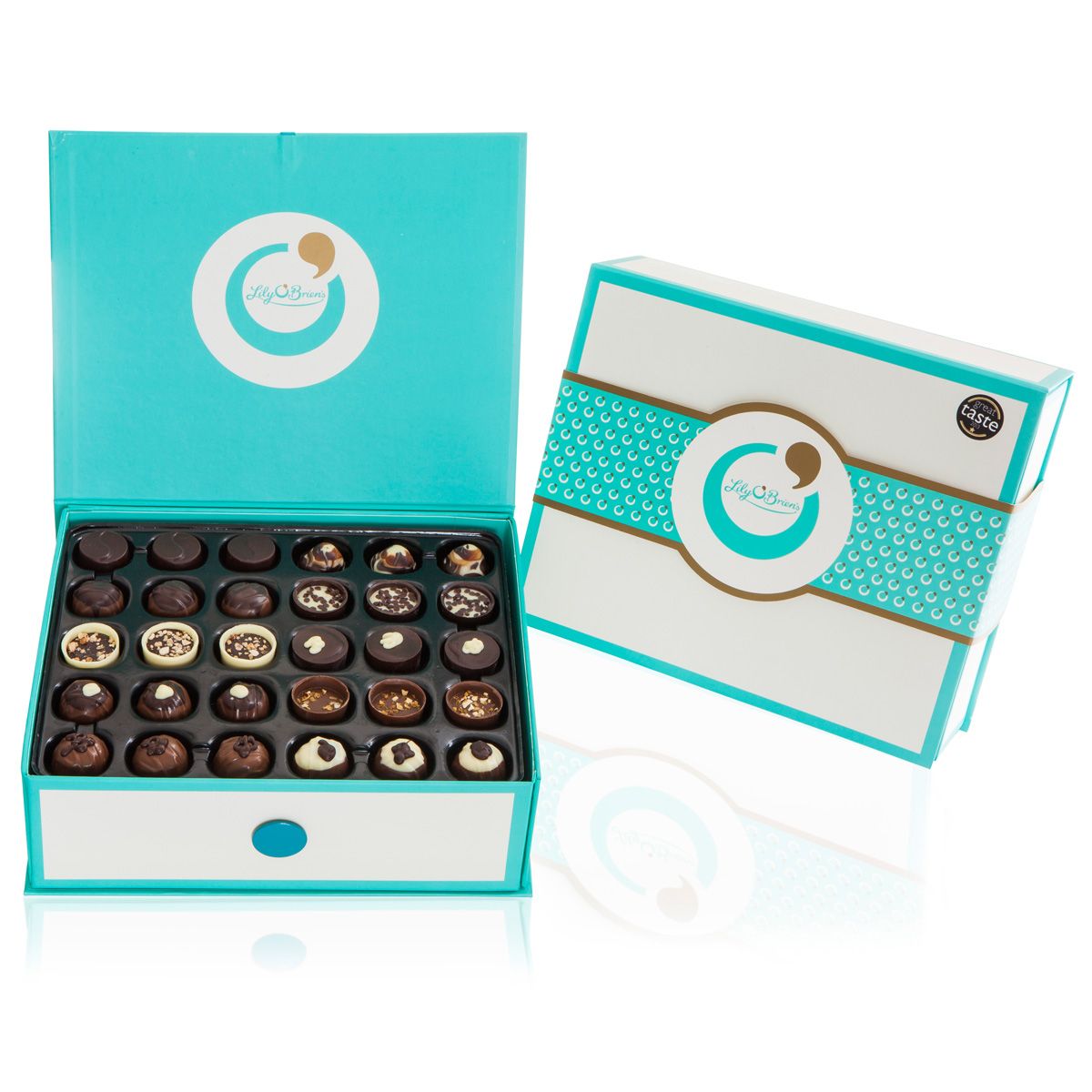 Chocolate Keepsake Sharing Box – £44.00
The Chocolate Keepsake Sharing Box with 90 luxury Chocolates. A wonderful gift for the whole family to enjoy, perfect for the holidays! Includes the delicious Le Crunch Chocolat, Hazelnut O'Brien, Zesty Orange Chocolate and Praline Perfection.
Lily O'Briens offer FREE Delivery in the UK on orders over £30 and will include a Gift Card and personal message with your order free of charge.
To view the full range and shop online, Visit: Lily O'Briens